---
Chinese New Year opening times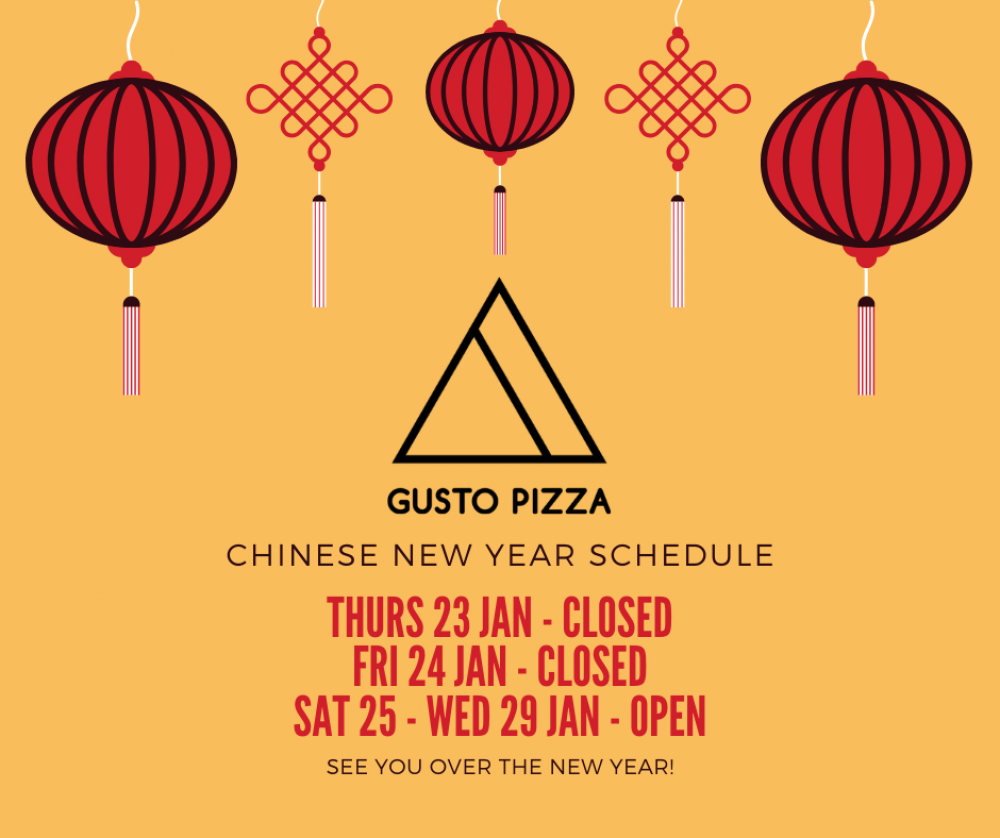 Hey Gusto Faithful,
We'll be closed for a couple of days to celebrate Chinese New Year. But don't worry, your pizza cravings will be fixed as we'll be open for the rest of the holidays. Check out our opening times below:
CLOSED - Thu 23 Jan
CLOSED - Fri 24 Jan
OPEN - Sat 25 - 29 Jan
Then open as usual.
Much love,
Gusto
Please note that all our suppliers and markets will be closed for much longer, So there may be a chance that some menu items will be unavailabe. Ask in store regarding availabiltiy.
Share with: