---
Moonlab X Gusto Pizza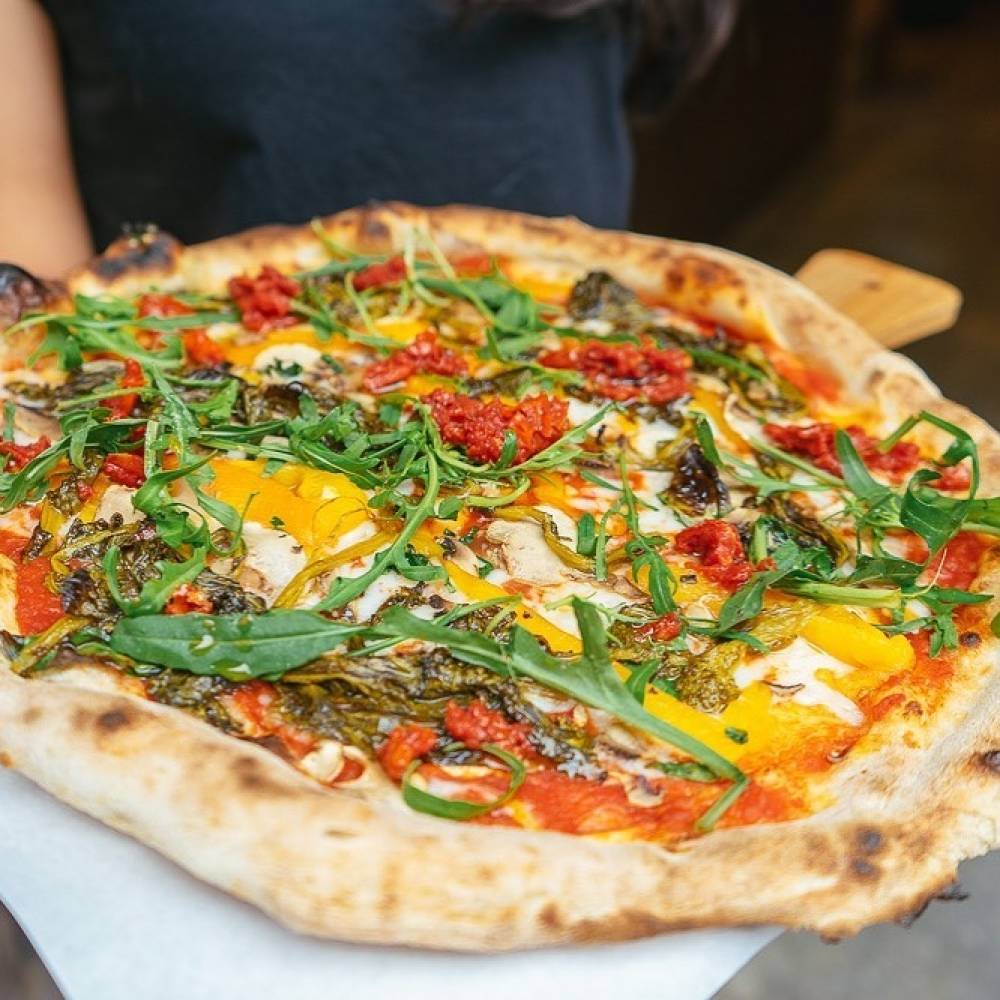 We're proud to anounce our first collaboration of 2020 with vegan cheese superstars Moonlab foods.
Moonlab is the brainchild of Stephanie and James, artisan vegan cheesemakers. They were inspired to create their own vegan products as Taiwan didn't have any real quality vegan dairy alternatives. Just like pizza, their cheese, butters and creams are all handcrafted and go through a delicate process of fermentation and ageing. This helps create a healthy and great tasting product. We really recommend checking out their growing list of products, with a special shout out to the lovely coconut yoghurt, lush!
This month Stephanie and James brought the lab to Gusto Pizza and teamed up with our Italian Maestro, head chef Anthony to bring you this killer vegan pizza.
Introducing "The Moonlab Vegan" featuring a red base topped with roasted peppers, a variety of mushrooms, Italian sun dried tomatoes, friarielli, rocket and moonlabs special vegan melty cheese. All these magical ingredients sit on top of our sourdough pizza crust....match made in heaven! Oh, and if you fancy more, then we'll swap out regular mozzarella for moonlab vegan cheese at no extra cost on any pizza from our menu.
This stunner will be available in store only until Sunday 8 March 2020. Get it while you can and who knows, maybe there'll be more in the future.
Share with: