---
October Special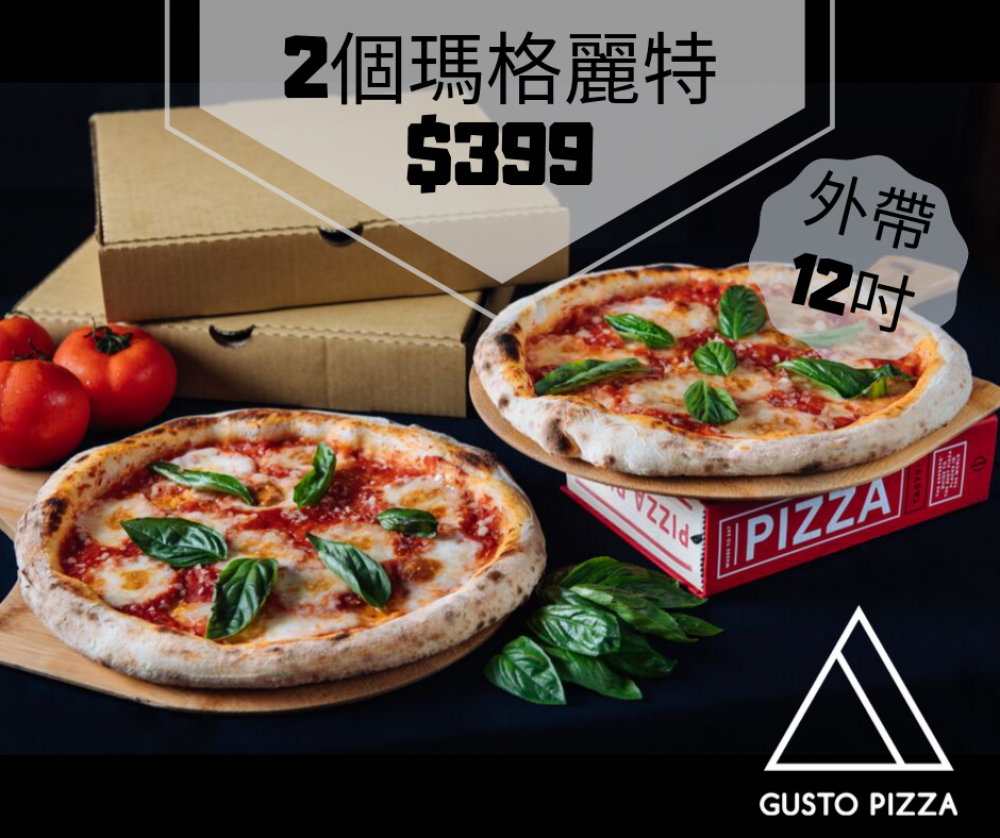 Pizza is all about sharing, and we know you love the margherita...so why not double up!
Throughout the month of october, get TWO twelve inch take away Margherita pizzas for only 399nt.
We'll understand if you don't want to share and have both for yourself.
Available at Gusto Pizza, Taipei.
Share with: